ABOUT US
ADVANCED Equipment and Services is a global provider of custom skid-mounted water purification equipment such as seawater desalination plants, brackish reverse osmosis units, ultrafiltration, nano filtration and Softeners. These units can come with different options as booster and feed pump skids, electrodeionization, MM filters, Ozone generators, UV systems, Pre-treatment and post-treatment units.
ABOUT US
Also we offer a variety of services as commissioning, start-up, membrane chemical cleaning, scada systems, automatic data logging, remote monitoring, unit refurbishment, energy recovery device retrofits, process optimization, consumables, spare parts and trainingWe remove contaminants from untreated water to produce water that is pure enough for its intended use, most commonly human consumption and special industrial application such as Pharmceutical, Boilers, Electronic components, Farms, Power plants, etc.
ABOUT US
Substances that are removed during the process of water treatment include bacteria, algae, viruses, fungi, minerals such as iron, manganese and sulphur, and man-made chemical pollutants including fertilisers.
ABOUT US
It is important to take measures to make available water of desirable quality at the consumer end. That leads to protection of the treated water during conveyance and distribution after treatment. It is common practice to have residual disinfectants in the treated water in order to kill any bacteriological contamination after water treatment.
Mission
Our Mission is to be a global leader in specialized sustainable & innovative water treatment equipments focus on optimizing the use of natural resources.
Core Values
Commitment To Our Clients: we are commited to understand our Customer needs in order to succesfully support them by creating exceptional value through innovative product and service solutions. Our clients success is the key to our success.
Integrity: Honesty and ethic. We will strive for the highest standards of transparency and accountability in all of our actions.
Core Values
Innovation: Embrace change to learn and grow. Through research and innovation, we will strive to do our best in everything we do.
Quality: Dedicated to continuous improvement in the quality of our product solutions and in every activity we perform.
Core Values
People: We work in an environment that values the skills, strengths and perspectives that our people bring to our team. We foster teamwork, collaboration, initiative and accountability. Encouraging learning and rewarding performance excellence.
Environmental Sustainability: Protecting the environment through sustainable solutions and supporting local communities where we do business.
MEDIUM & LARGE CONTAINERIZED SEAWATER SYSTEMS OFF-SHORE BASE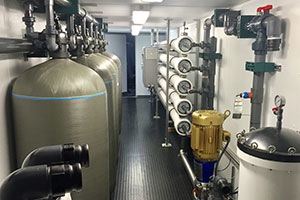 Our SW containerized series seawater reverse osmosis systems include many standard features which make them suitable for the most demanding applications.
MEDIUM & LARGE SEAWATER SYSTEMS – LAND BASE
Our medium and large seawater systems – land base series seawater reverse osmosis systems include many standard features which make them suitable for the most demanding applications.
SMALL SEAWATER SYSTEMS LAND BASE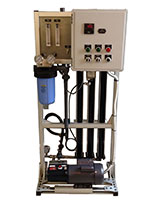 The small seawater series systems are light commercial seawater systems designed to provide fresh water for small resorts and beach homes.
BRACKISH
The BW Series reverse osmosis systems are designed to provide high purity water under the rigorous demands of continuous operation and harsh environments. These are premium quality systems engineered to be the best the industry can offer.
PUMP SKIDS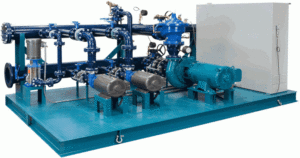 We designs and builds special and customer designed pump skids. We can build any configuration pump skid for pumping seawater. We also has a rebuild and refurbishment program.
CONTAINERIZED SYSTEM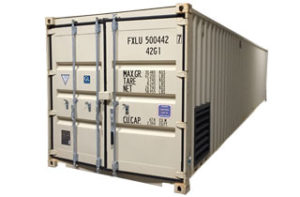 We build desalination and brackish reverse osmosis systems mounted inside standard ISO containers 20′ and 40′ facilitating transportation and deployment. Ready to produce high-quality potable water within days of delivery.
CONTAINERIZED SYSTEM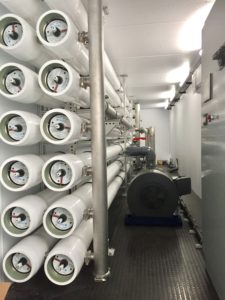 These containerized systems are ready to be shipped with all necessary components inside, No need for expensive buildings or time consuming civil work.
CONTAINERIZED SYSTEM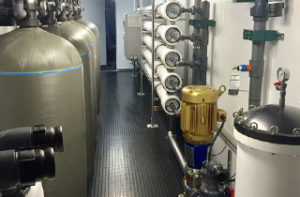 Installation is easy since all components are preconnected, customer just needs to supply electricity, a place to unload the container and three PVC pipe lines.